North America's Largest Mature Lifestyle Show
Snowbirds are active seniors who escape the cold confines of the northern climate each winter for an extended stay in the sunny south. These mature retired people are set apart from their peers as they are active, empowered by discretionary income, have a sense of adventure, and a desire to live life on their terms as they see fit.
Our Extravaganza attendees consist of Canadian Snowbirds and American Winter Residents. More than 500,000 Canadians migrate to the southern U.S. each winter for an average of 4 months. More than 1 million American residents winter in the "Sunbelt" states for up to 6 months each year. These attendees have tremendous discretionary income, and they are always looking for new and innovative ways to improve their lifestyle.
 Attendee Statistics:
80% of their income is discretionary

85% own their principal residence
75% own their winter residence
75% are in the southern U.S. for 4 to 6 months per year
Our attendees are avid information seekers. This is your opportunity to make face to face contact with an experienced consumer while answering questions about your product and/or service.
Based on data compiled from CSANews readership surveys over 20 years.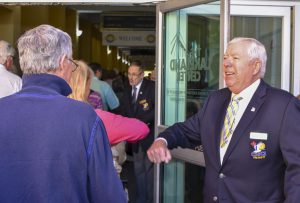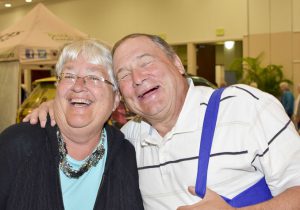 It began in 1993, when the Canadian Snowbird Association held its inaugural Annual General Meeting at the State Fairgrounds in Tampa, Florida. So great was the turnout that local businesses begged to be a part of this "Canadian Magic", and Snowbird Extravaganza was born. Now, more than 25 years later, our Extravaganzas are bigger and better than ever!
In 1998, Snowbird Extravaganza grew to include two additional events for snowbirds in the western sunbelt – Winter Texans' Snowbird Extravaganza and Arizona Canadian Snowbird Celebration, which are now held in Pharr, Texas, and Mesa, Arizona respectively.
These fun-filled events include hundreds of exhibits, keynote speakers, interactive feature areas, and world-class entertainment. Using a proven technique of customer re-direction, attendees are guided from the exhibit floor to the feature areas to the main stage, and then back again.
Our Snowbird Extravaganza special events have consistently proven to draw a loyal and qualified demographic sample to each one of our shows. Our practice of incorporating a theatre, hospitality centre and a consumer show all under one roof keeps our guests at the event for the entire day.  Since 1998, we have been holding three Snowbird Extravaganzas across the sunbelt – join us for one, two or all three!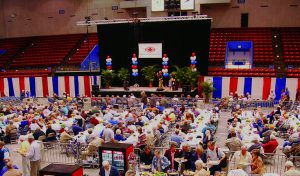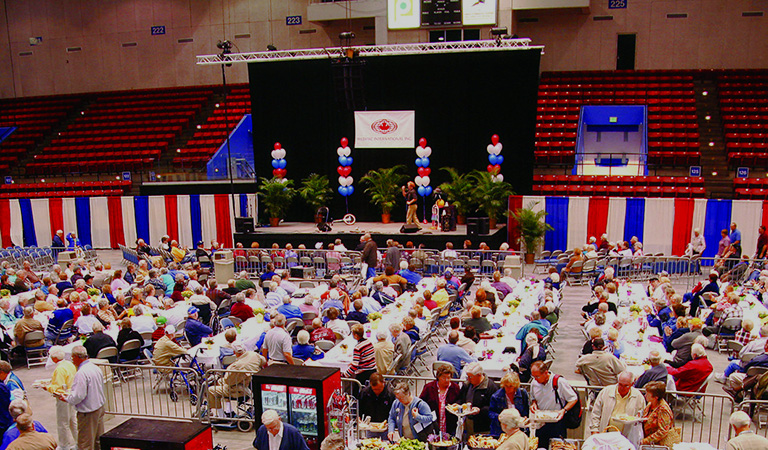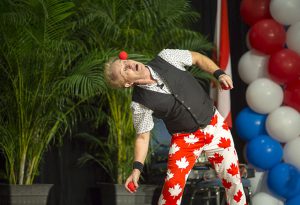 Reap the Rewards of Participation
You'll be surprised at the extensive benefits you'll receive from being an exhibitor or a sponsor at our Snowbird Extravaganza. Attendees are community-minded and share unique needs and interests. Selling to one attendee can result in multiple sales for your company down the road. This is an invaluable opportunity to feature your product and/or service to a flourishing market. You will have the chance to build a database of prospects and to generate immediate and post-show sales.
Join the ranks of our prestigious participants. Please contact us today to learn more about becoming an exhibitor or a sponsor at our colossal Extravaganza event. A captive audience awaits you!
Promotion, promotion, promotion…
Promoting our Extravaganza event is the fundamental key to ensuring our massive attendee turnouts. Over the years, we have made promotion and publicity a top priority, thus making our Extravaganza celebration a renowned event throughout North America. Through extensive TV, radio, and print promotion, we guarantee that our show receives abundant media coverage.
We mail personal invitations to the tens of thousands of attendees from the previous year's event, as well as to our 100,000+ CSA members at their winter residences. Our "Grass Roots" campaign spreads the word at numerous parks and communities, which are known as "nesting areas" for snowbirds and winter residents.
As a result of our utmost attention to promotion and publicity, you can be sure that your products and services will be featured to thousands and thousands of potential customers.
Sponsorships
We offer incredible sponsorship incentives that include the following:
Premier positioning of booths with directional signage to sponsor booth areas
Advertisement in our Extravaganza Show Guide
Inclusion of your company logo on our Sponsor Logo Banners
Radio and print pre-event advertising, which highlights company products and/or services
Recognition of sponsorship on our website, as well as in our CSANews magazine
Company logo presented repeatedly to our captive audiences on the main stage MAG Screen
Contact us for more information on how you can increase your presence!